LEAD GPA SUPPORTER
The LEO Foundation is one of Denmark's largest commercial foundations. Established in 1984, our main objective is to ensure the long-term continuation and success of the global, research-based pharmaceutical company LEO Pharma.
Our ~29,000 employees are scientists, researchers, communicators, manufacturing specialists and regulatory experts located around the globe. We come up with new approaches to addressing today's health issues - from life-threatening illness to chronic conditions.
Almirall is a global biopharmaceutical company focused on skin health. We collaborate with scientists and healthcare professionals to invest in differentiated and ground-breaking medical dermatology products, to bring innovative solutions to patients in need. Our Noble Purpose is at the core of our work: "Transform the patients' world by helping them realise their hopes and dreams for a healthy life".
Amgen focuses on areas of high unmet medical need and leverages its expertise to strive for solutions that improve health outcomes and dramatically improve people's lives. A biotechnology innovator since 1980, Amgen has grown to be one of the world's leading independent biotechnology companies, has reached millions of patients around the world and is developing a pipeline of medicines with breakaway potential.
We wholeheartedly embrace the things that make us all human. As the Pharmaceutical Companies of Johnson & Johnson, Janssen cares about having an impact on health and beyond - so we will always go the extra mile to have a positive social impact on the lives we touch. From our employees, to our partners and our local communities.
Lilly was founded in 1876 by Colonel Eli Lilly, a man committed to creating high-quality medicines that met real needs in an era of unreliable elixirs peddled by questionable characters. His charge to the generations of employees who have followed was this: "Take what you find here and make it better and better."
Novartis is a healthcare company which strives to change the practice of medicine and aspires to approach things differently. We are passionate about what we do and the impact we have on patients and societies. We are Novartis, and we are re-imagining medicine.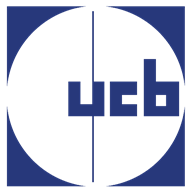 UCB's ambition is to transform the lives of people living with severe diseases. We are Inspired by Patients. Driven by Science. UCB is continuously working to advance science and embrace new knowledge. We are leveraging scientific advances and skills in areas such as genetics, biomarkers and human biology.