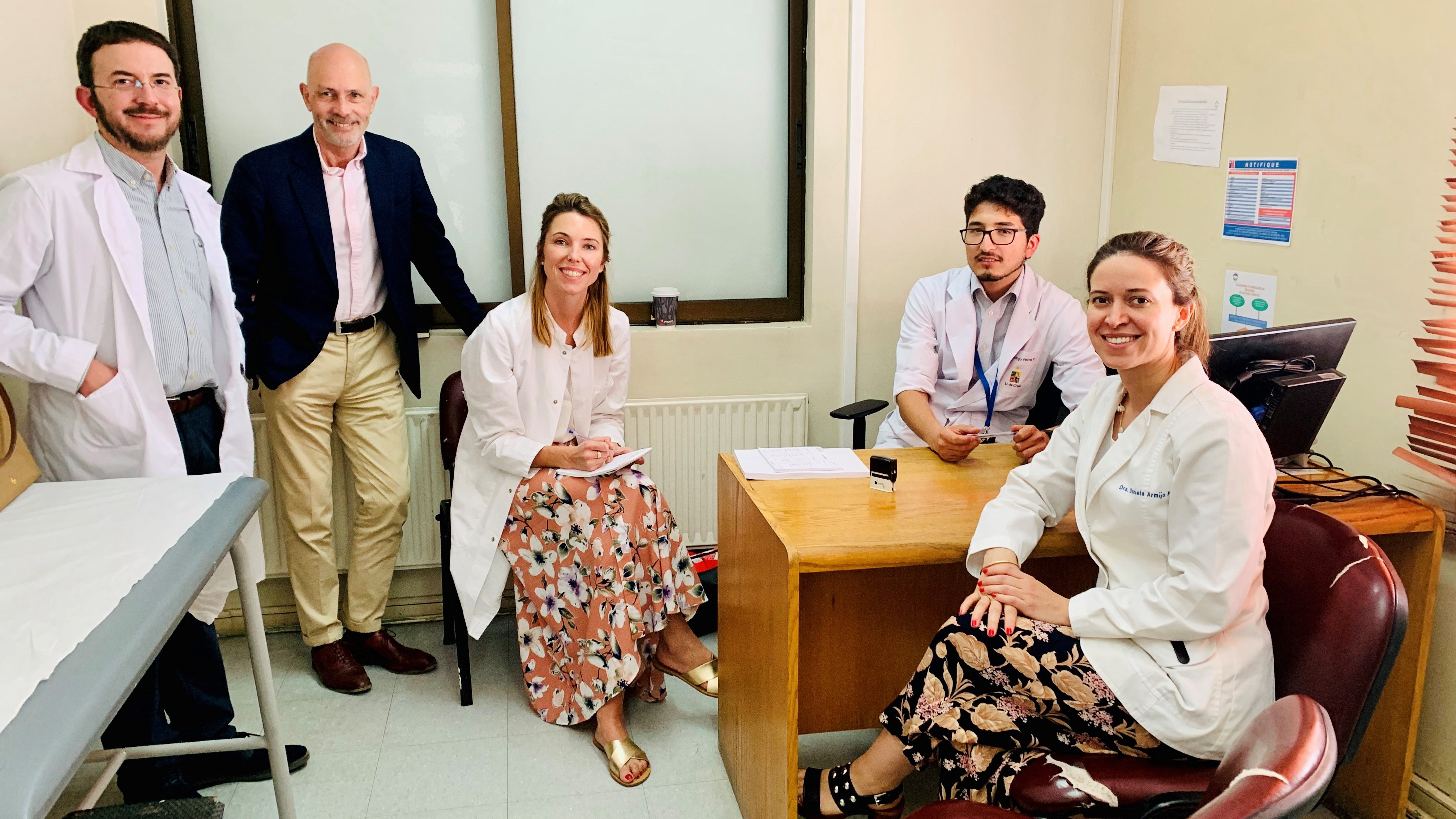 PD Dr Maul with GPA Director, Professor Chris Griffiths, Dr Daniela Armijo, Dr Cristobal Lecaros and Dr Palma at Curacavi Hospital in Chile
PD Dr Julia-Tatjana Maul was awarded an International Psoriasis Council (IPC) fellowship for the year 2020 which allowed her to continue her work on epidemiological data collection that she began in Latin America in 2018, on behalf of the GPA. Part of her role as the Medical Coordinator is to coordinate and connect the GPA Regional Coordinators around the world and thereby foster psoriasis research on an international scale.
On behalf of the GPA, the goal of PD Dr Maul's research trip to Latin America was to further map psoriasis on a local and regional level and to gain a better understanding of the common psoriasis characteristics, its severity, frequency of comorbidities and available treatment options. Furthermore, her research focuses on factors such as differences in quality of life, gender and ethnicity and the influence of education on treatment response.
As epidemiological data and treatment registries are limited or non-existent in most of the Latin American countries, PD Dr Maul generated her own questionnaire with the aim of collecting prospective and retrospective data. Together with the collaborating sites in Chile and Brazil, she conducted the survey to address the limited data available. This led to an extension of the collaborative work conducted in 2018. The survey is based on the Swiss Dermatology Network for Targeted Therapies (SDNTT) and other European registers (such as BADBIR and PsoBest) in order to allow a comparison of Latin America with Europe. The goal of the survey was to compare the data across regions and countries with data from previously conducted studies.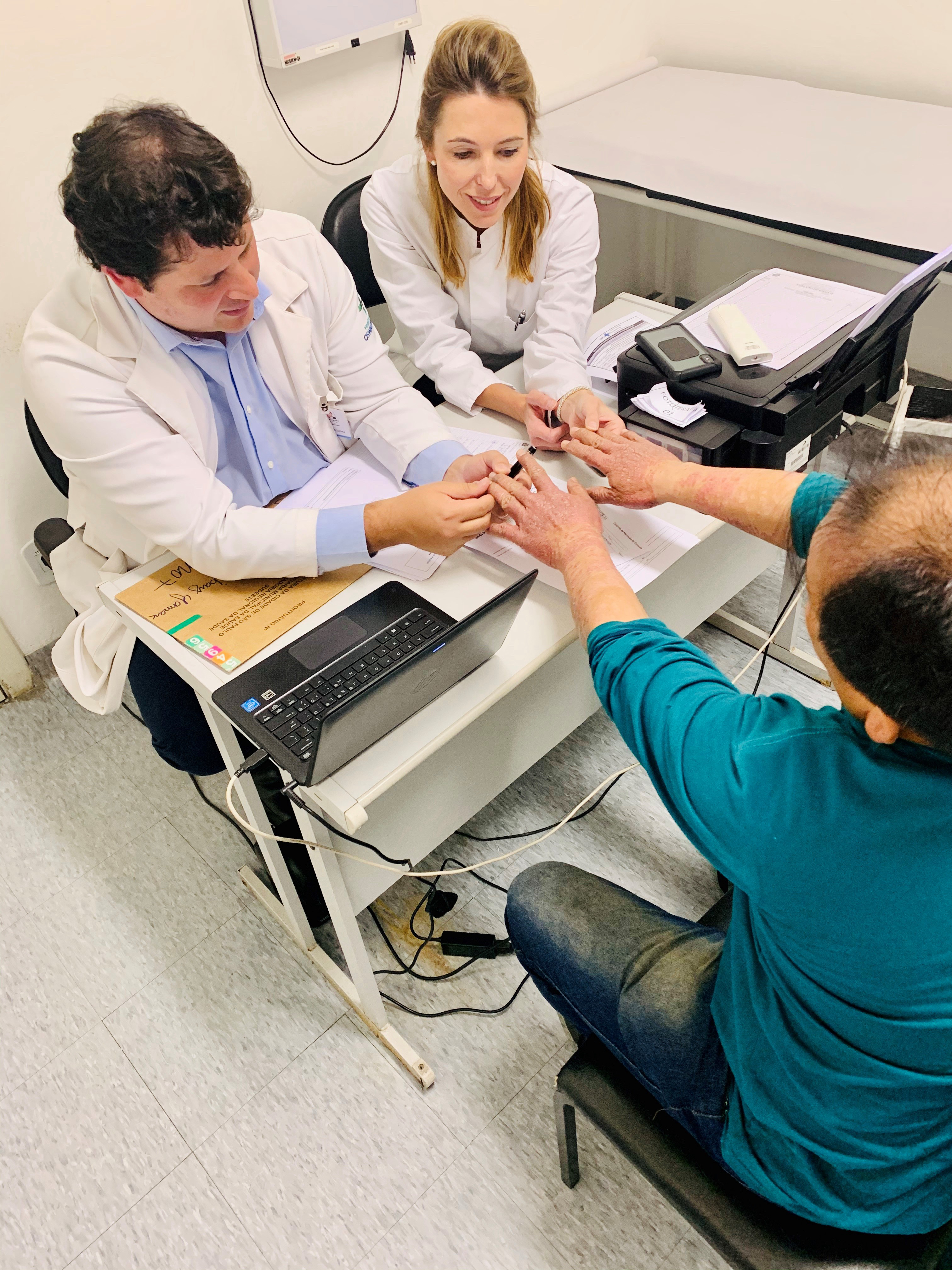 PD Dr Maul with Dr Wagner Galvão in a psoriasis clinic at Hora-Cera Penha public hospital
Following the success of our pilot project in Latin America, the data have now been analysed and show great promise. Therefore, in collaboration with our Regional Coordinators, the GPA team will implement the GPA healthcare survey on a global scale. It is our goal to provide GPA Regional and National Coordinators with an adapted version that allows for easy and intuitive data collection and management via smart phone, tablet, or computer. In order to put the collected data into perspective and allow for better comparison, a new Unit Survey will be introduced.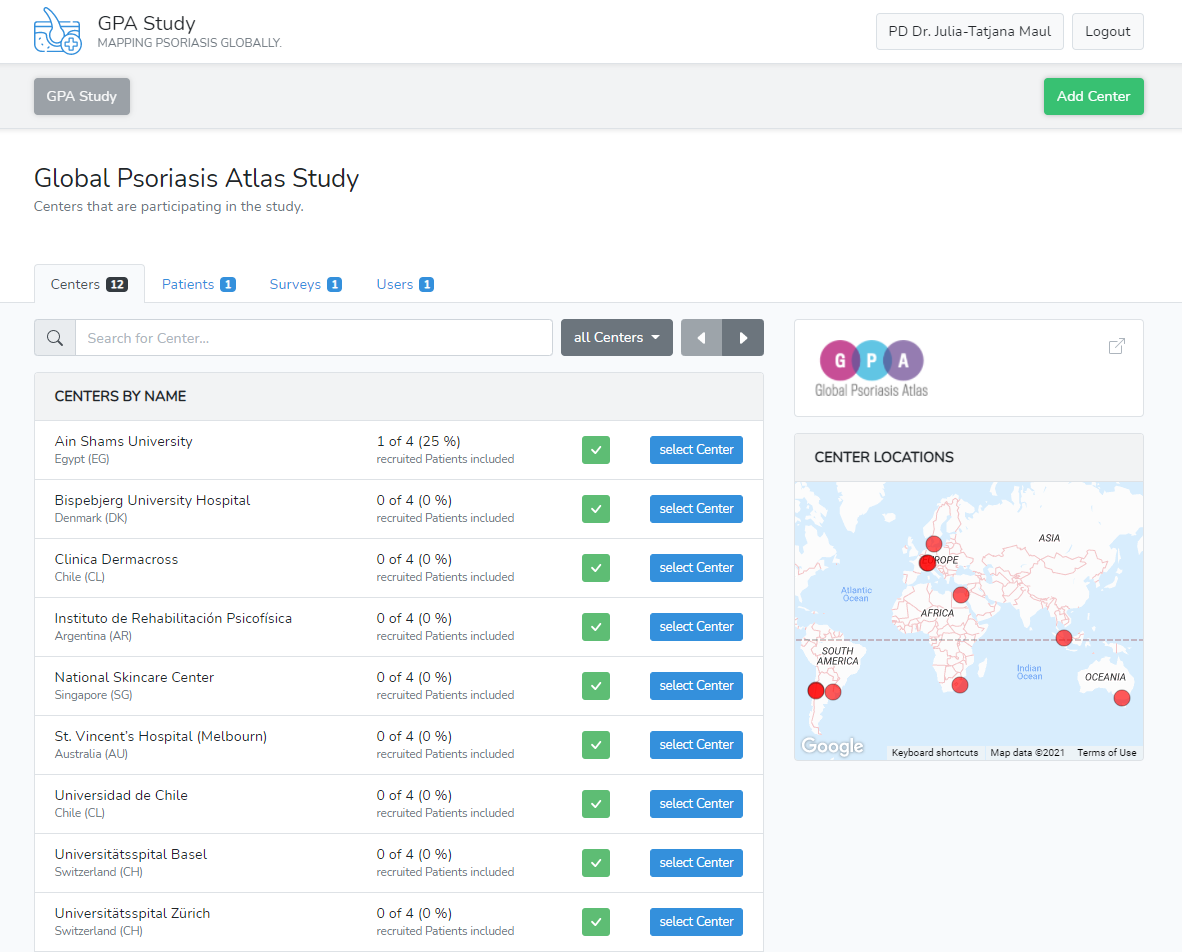 We are grateful for the support and collaboration of our Regional Coordinators in our efforts to understand more about psoriasis care and treatment around the world. During May and June, Julia-Tatjana Maul and GPA Programme Manager, Rebekah Swan, will participate in individual calls with each of the Regional Coordinators in order to provide guidance on the planned rollout of the GPA survey. During this important phase of work, we will also ask our Regional Coordinators to work with us to identify National Coordinators in their regions and countries who can assist with dissemination of the surveys, thus widening the GPA research network.
Rollout of the survey is planned to commence in June 2021.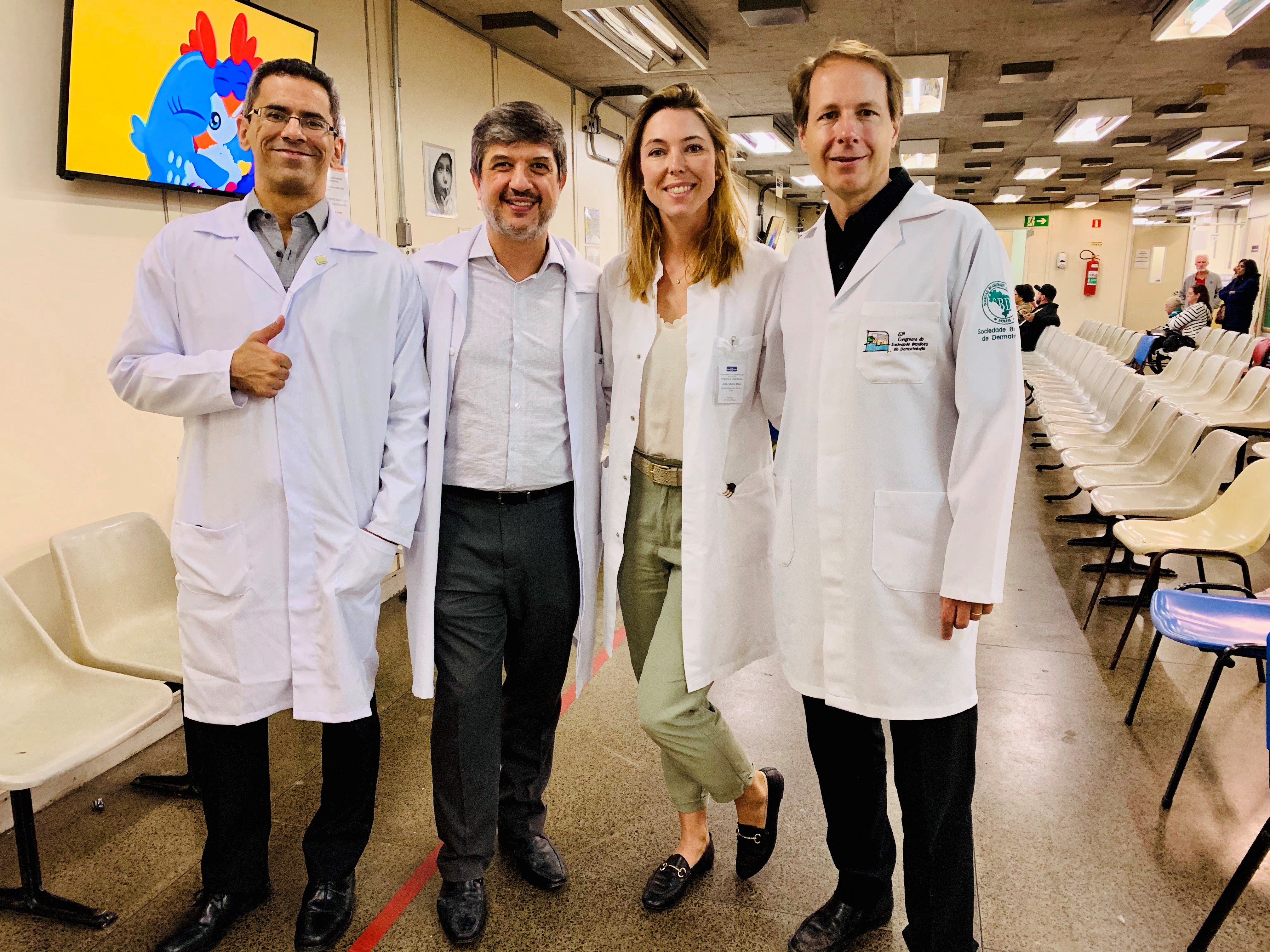 PD Dr Maul with GPA Regional Coordinator, Professor Ricardo Romiti, and colleagues in São Paulo, Brazil