COVID-19 AND DERMATOLOGICAL CONDITIONS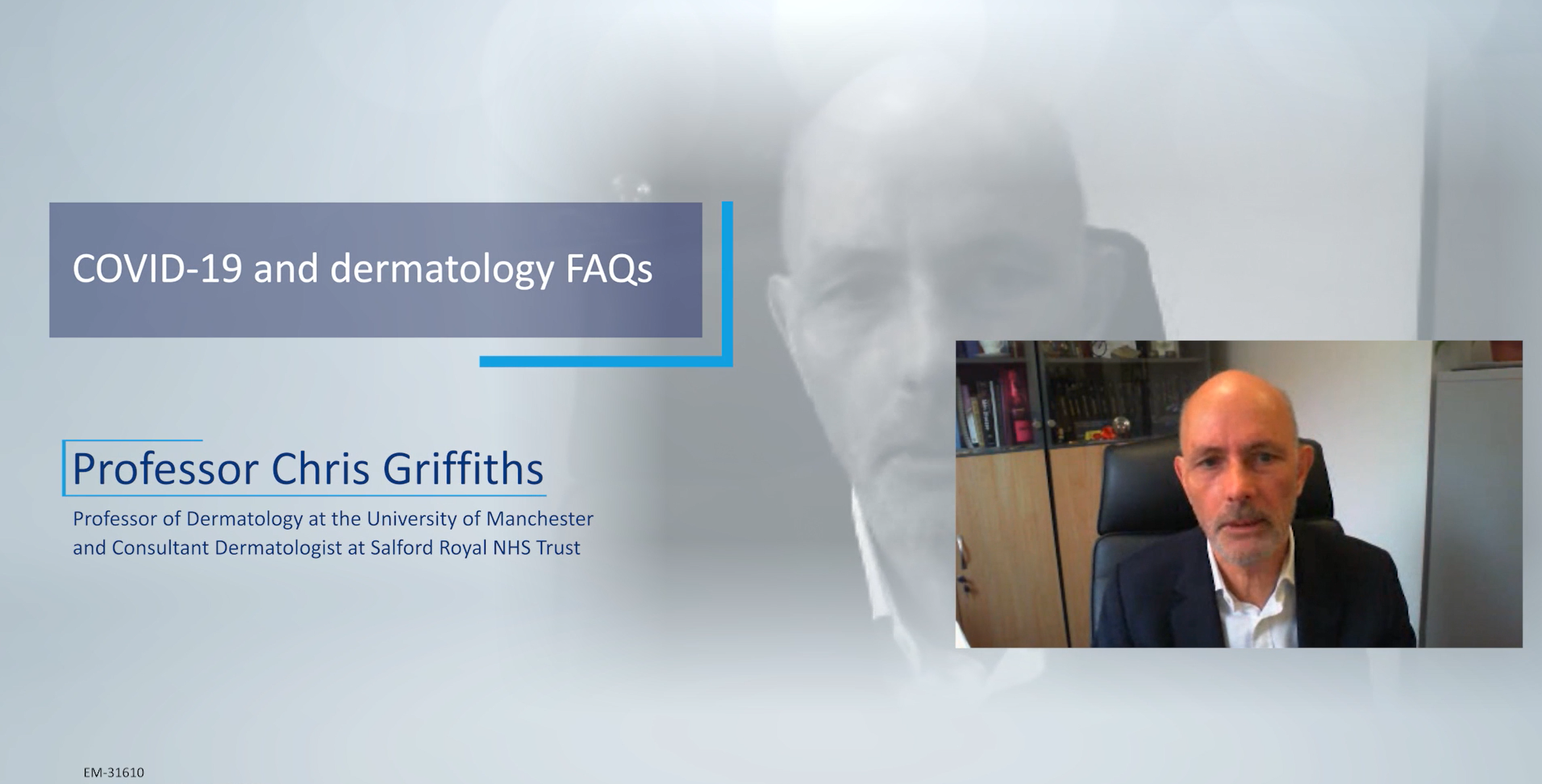 There is so much information available on COVID-19 (also known as the coronavirus) that it is sometimes difficult for us to make sense of it all. However, ensuring that the information we read or listen to is up to date and reliable is particularly important if we also have a long-term condition.
 
Chris Griffiths, Emeritus Professor of Dermatology at The University of Manchester, has recorded a series of videos in order to provide specific advice and information to people with dermatological conditions who may have practical concerns about COVID-19. The videos cover a range of topics such as how to manage your condition, how to keep yourself safe and the current guidelines for appointments and taking your prescribed medications.
 
These videos will help you to understand how you can reduce your risk of contracting COVID-19 through behavioural and lifestyle modifications. They provide advice and information about keeping yourself safe and what it means to self-isolate. Additionally, the videos provide clear guidance on the medications you may be taking and what we understand about the relationship and interactions between COVID-19 and medications. The videos also cover a range of frequently asked questions.
 
Finally, Professor Griffiths recommends some resources provided by the Psoriasis Association https://bit.ly/2YcJT87 and by the British Association of Dermatologists (BAD) https://bit.ly/35eOFna that can be accessed online.
 
The videos have been recorded in chapters and we recommend that you watch them in order. They cover the following topics: