Announcing the Launch of Our New Website
The Global Psoriasis Atlas (GPA) team are excited to announce the launch of our newly designed website. Visit us at www.globalpsoriasisatlas.org.
 
Over the last five months we have been working in partnership with Zurich based agency, Swiss4ward, who have created a website that is engaging, interactive, intuitive and simple to navigate. The improved website has been designed taking into account the feedback that we have received from stakeholders. We wanted to create a site that is faster, easier to navigate and more user-friendly.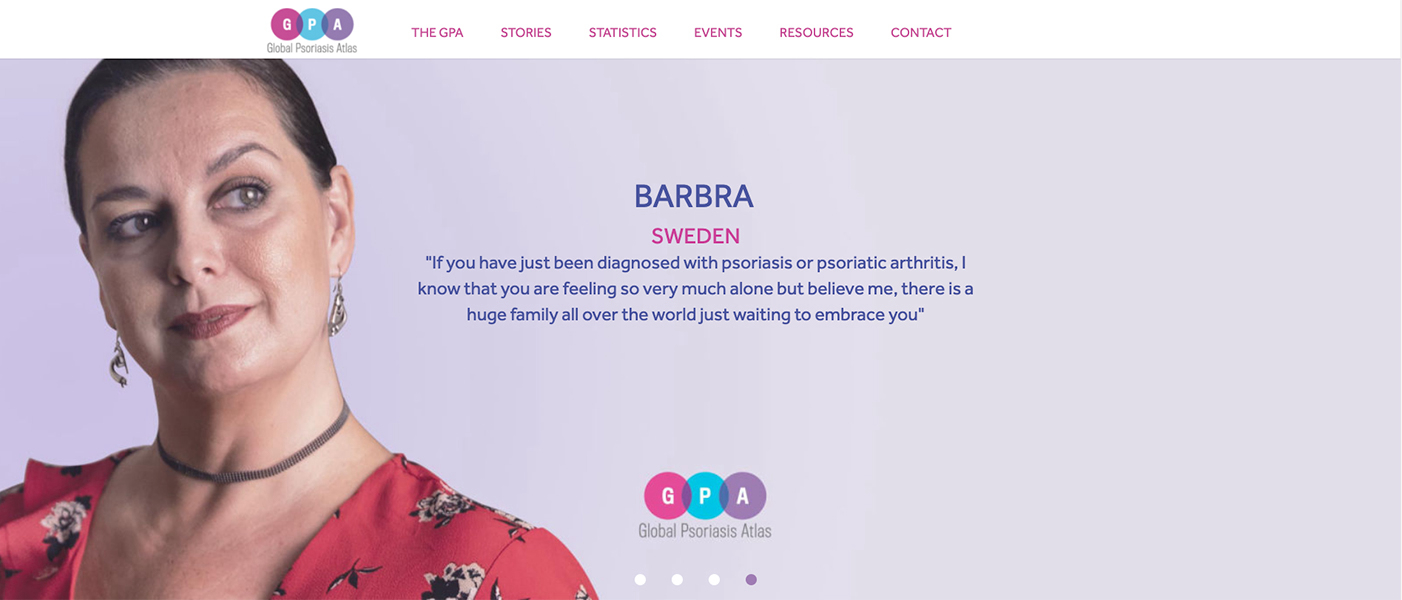 The new website provides current and prospective visitors clear access to information about the GPA, our research, psoriasis resources and our exciting global collaborations. The online, open access, Atlas is the repository for the data from our systematic review and details the prevalence of psoriasis in every country of the world.
The aim of our new website is to provide visitors to the site an easier way to learn about the GPA and browse information based on their choice and interests. We have improved access to our Statistics, Stories, Resources, News Articles and Publications pages and we have updated the stories from people living with psoriasis around the world. Our epidemiological and healthcare data on psoriasis is clearly signposted and we have included a helpful research guide and a range of FAQs.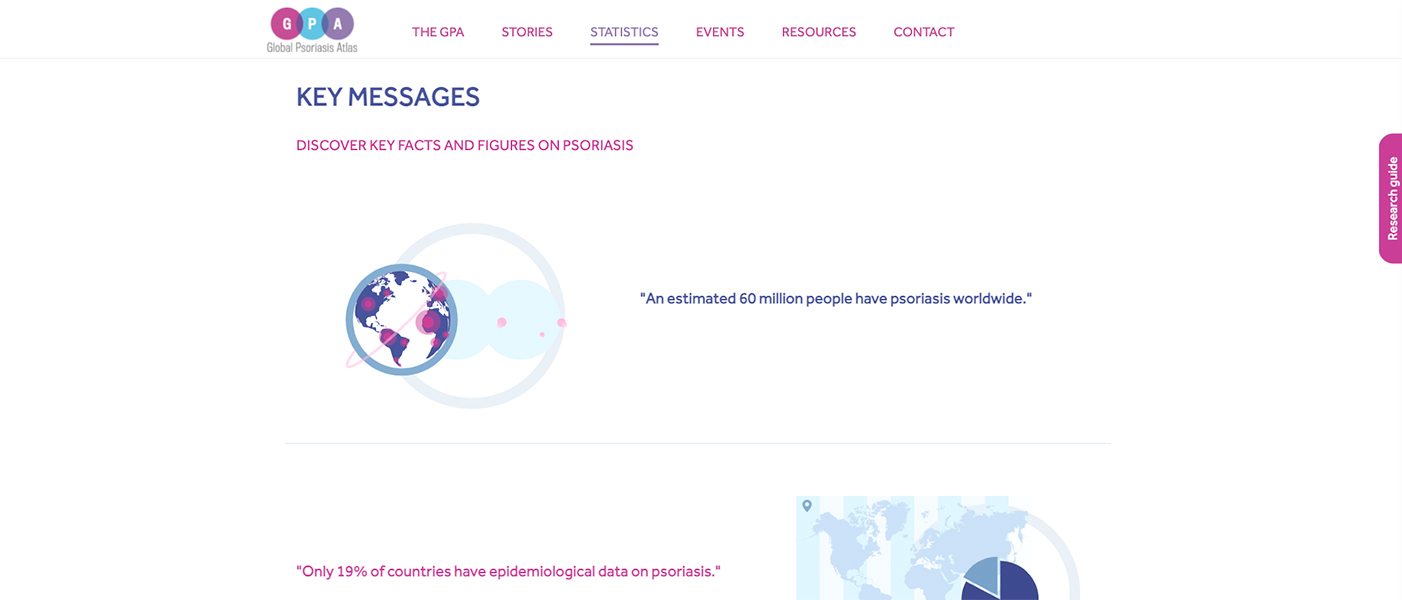 Amongst a number of new features, the site contains integrated social media buttons for Facebook, Twitter, Instagram and Youtube in order to facilitate improved communication with our visitors. You can also keep up to date with the latest news from the GPA by subscribing to our quarterly newsletter. We will regularly update the content on the site with helpful information, events, research updates, blogs and resources for people living with psoriasis. We also have plans to translate the site and resources into a range of languages starting with Spanish.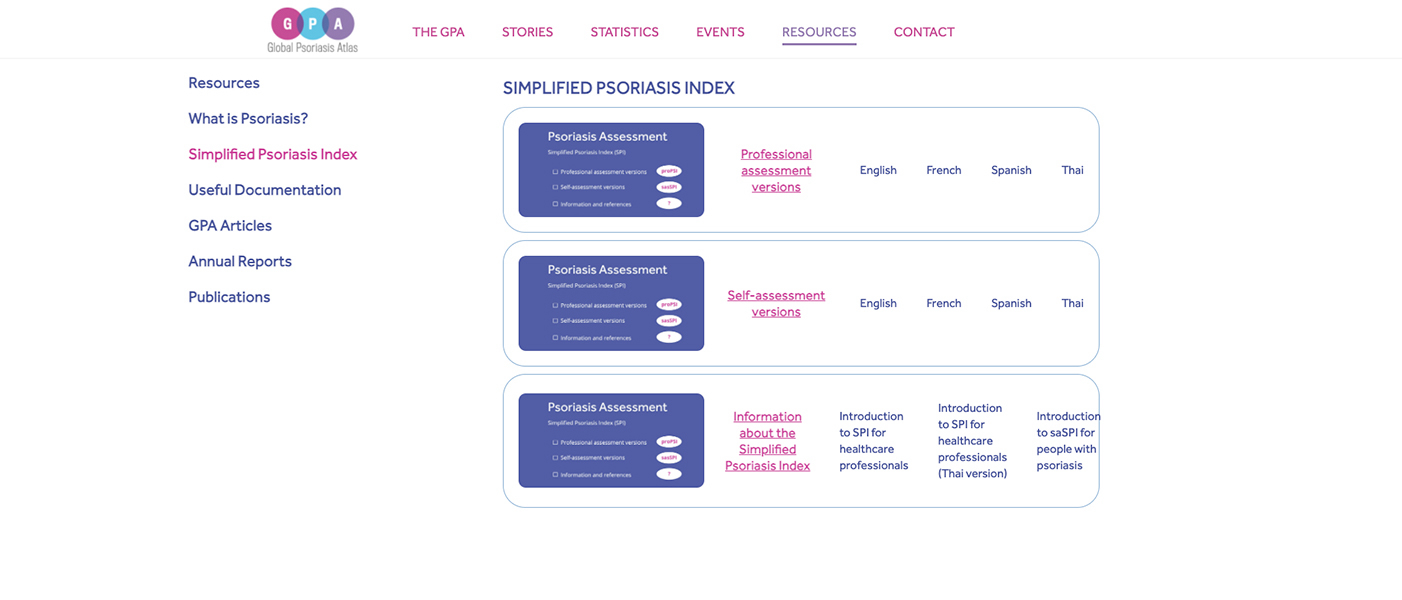 We would like to thank the team at Swiss4ward who have worked tirelessly with us to create our new site. It has been a pleasure to work with them all. 

Director of the GPA, Professor Chris Griffiths Foundation Professor of Dermatology at the University of Manchester, said:
"I am delighted that the Global Psoriasis Atlas is teaming up with Swiss4Ward as its website provider. I am impressed with their understanding of dermatology and look forward to a strong and successful relationship."
 

We hope to establish this website as a valuable source of information on psoriasis for all who visit. Most of all, we hope you like the new look site and find it easy to use. If you have any suggestions, questions, feedback or comments please contact us.
We look forward to welcoming you to the new site!