A FIRST FOR PEOPLE WITH PSORIASIS AND EXPERTS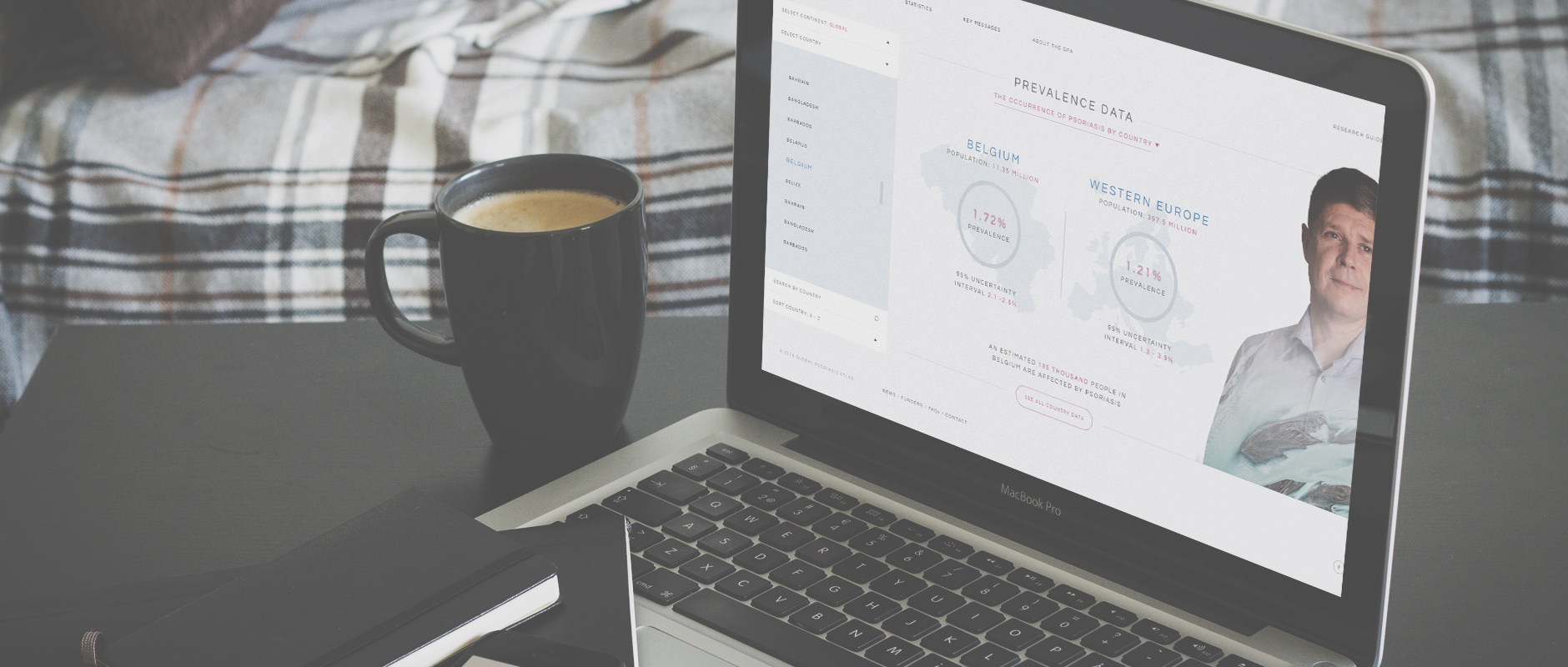 Years of dedicated work has led to the launch of the world's first Global Psoriasis Atlas.
This important milestone means that, for the first time, experts and those living with psoriasis, can gain a greater understanding of the complex skin condition endured by so many people.
 
The landmark achievement has been accomplished by three leading worldwide organisations – the International Federation of Psoriasis Associations (IFPA), the International League of Dermatological Societies (ILDS) and the International Psoriasis Council (IPC).
 
Supported by research work conducted at the University of Manchester and the University Medical Center Hamburg-Eppendorf, the interactive web platform will help construct a global picture of psoriasis. 
 
Bringing together both the latest data and compelling insights, it will serve as a valuable source of information not only for researchers, policy makers and healthcare providers across the world but the many who live with the chronic condition.
 
Although mystery still surrounds psoriasis, considerable progress has been made in understanding this immune-mediated disease. The severity of psoriasis, which causes red and flaking patches of skin covered with silvery scales, varies greatly from person to person. Often itchy or sore, for some it is just a minor irritation, but for others it can majorly impact on the quality of life.
 
Research has identified that the prevalence of psoriasis appears to vary according to genetic background and geographic location. 

For example, it affects around 1.7% of people in the UK, mostly in adults under the age of 35.
Previously, such detailed information has only been available for a very small number of countries – 17%. Now, the Global Psoriasis Atlas is set to revolutionise the collation of such vital data, helping to fill the gaps and provide a better understanding of how psoriasis occurs in different groups of people.
At present there are no special blood tests or tools to diagnose psoriasis and treatment options vary considerably.

Healthcare data on the web platform will raise greater awareness of the alternatives available worldwide and provide comparisons between countries, such as the number of dermatologists working in the field.

As well as serving as a transformational, educational and scientific tool, the Global Psoriasis Atlas also presents the human face of psoriasis, sharing first-hand experiences.

Our understanding of the epidemiology of this chronic condition is limited in many countries but the Global Psoriasis Atlas is poised to radically transform this in the future. It will uncover the true burden of the disease, ensuring those people living with psoriasis have access to the best available care, wherever they live in the world.