Quarterly Newsletter - April 2021 - Issue No. 10
Welcome to the tenth edition of the Global Psoriasis Atlas (GPA) newsletter. Since I last wrote to you, the GPA Annual Report 2020-2021 has been published and disseminated widely to great enthusiasm and praise. In response to feedback from our stakeholders, we relaunched our website at the end of March with improved accessibility and intuitive navigation thanks to software consultancy company, Swiss4ward. Additionally, our website is now home to the Simplified Psoriasis Index, a tool developed by Dr Robert Chalmers to enable either healthcare professionals or patients with psoriasis to make regular assessments of disease severity and its impact on wellbeing.
 
In other positive news, GPA PhD student, Maha Abo-Tabik has recently had a research letter published in the high-ranking British Journal of Dermatology which you can read more about below. Maha's work focuses on developing clinical diagnostic criteria for chronic plaque psoriasis which will address issues faced by field workers in epidemiology studies and aid in preventing misdiagnosis.
 
The GPA team continues to work diligently from home and recently held a very positive meeting with our Steering Committee – thank you to everyone who joined for finding time in your busy schedules to attend. Meanwhile, I do hope you, your families and colleagues are safe and well as the COVID pandemic continues into a second year.
 
With best wishes,
Chris Griffiths
Professor Darren Ashcroft
GPA Research Director
The first quarter of 2021 has been an eventful and busy period for the GPA Research Team. Starting with more recent developments, I am very pleased to report that the findings from our international eDelphi survey to develop clinical diagnostic criteria for chronic plaque psoriasis have been published in the British Journal of Dermatology and can be accessed at the following link: https://onlinelibrary.wiley.com/doi/10.1111/bjd.20096.

This work forms part of Maha Abo-Tabik's PhD programme at the GPA, and it has been exceptionally rewarding to work with 50 IPC councillors recruited from 27 countries across six continents to develop the diagnostic criteria. The work led by Cristóbal Lecaros and Claudia De la Cruz to examine the incidence of psoriasis in Chile has also been accepted for publication in Clinical and Experimental Dermatology which you can view here: https://onlinelibrary.wiley.com/doi/10.1111/ced.14713. This is hugely important work and another important achievement for the GPA; for the first time, this work provides estimates on the incidence of psoriasis in Latin America. We will be sharing details of this paper once published in the coming months too.
 
In addition, we have managed to initiate another new project this month to examine the epidemiology of psoriasis in Malaysia working in close collaboration with Choon Siew Eng. In the coming months, I look forward to updating you on all our new international research collaborations that are really helping to drive forward our GPA vision. We are very grateful for the valuable contributions made by all our international collaborators to make this work possible.
Medical Coordinator Update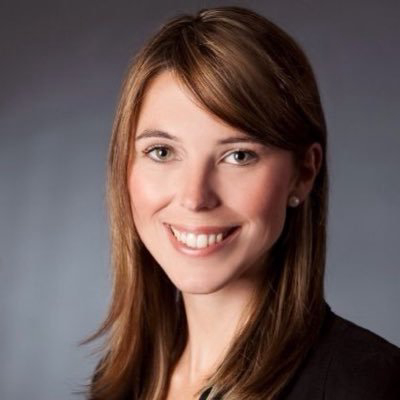 PD Dr Julia-Tatjana Maul
GPA Medical Coordinator
The IRASPEN-Registry is a global, prospective registry, investigating the genotype-phenotype correlation of pustular psoriasis (PP). IRASPEN comprises the prospective collection of data and biological material from multiple, global sites: https://www.iraspen.org/

The sub study IRASPEN-CS is a cross-sectional design comprising a one-time collection of data and photographs, based on the first visit of the IRASPEN main project.

PD Dr Maul is keen for all GPA Regional Coordinators and dermatologists from around the world to contribute to the study. The electronic case report form, information on ethical approval and reimbursement for the study can be provided on request. For further information please contact: Julia-Tatjana.Maul@usz.ch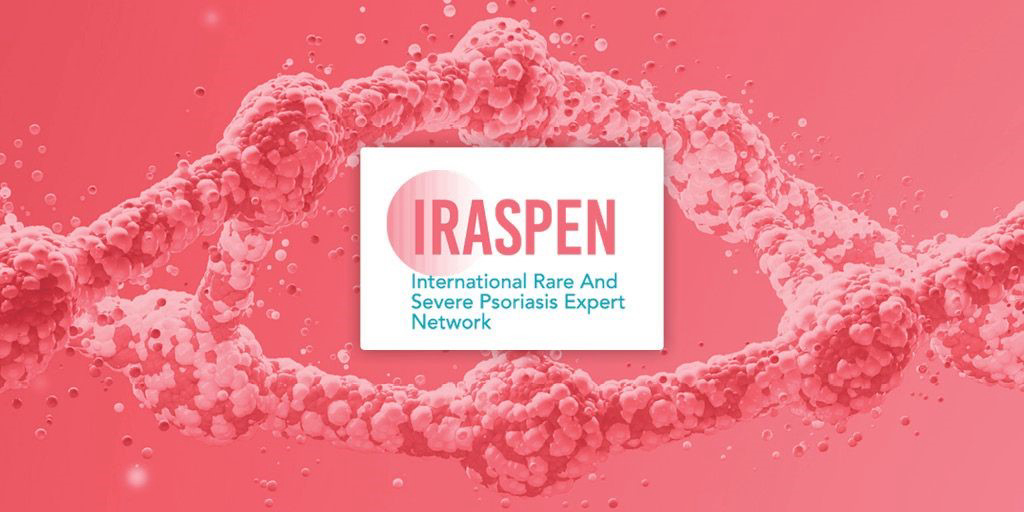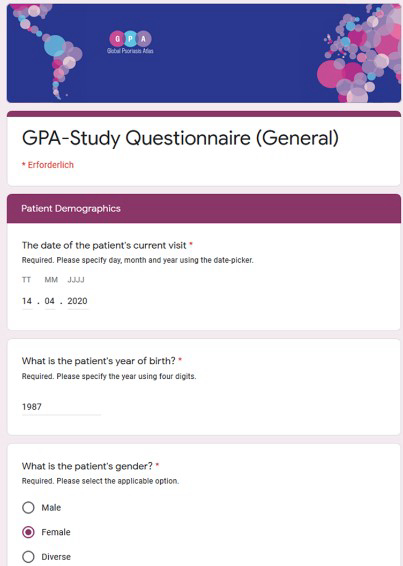 The purpose of the GPA survey is to enable further mapping of psoriasis on a local and regional level and to help us gain a better understanding of common psoriasis characteristics:
Severity

Characteristics and frequency of comorbidities

Available treatment options – based on ethnicity and gender

Differences in quality of life

Burden of disease

Influence of the level of education on the treatment response
During May and June, PD Dr Maul and GPA Programme Manager, Rebekah Swan, will participate in individual calls with each of the Regional Coordinators in order to provide guidance on the planned rollout of the GPA survey. During this important phase of work, we will ask our Regional Coordinators to work with us to identify National Coordinators in their regions who can assist with dissemination of the surveys thus widening the GPA research network.
The GPA website was relaunched on the 31st March in partnership with software consultancy company, Swiss4ward. Our aim was to improve the accessibility and navigation of the site and ensure that our resources and publications can be accessed with ease. The resources section of the website houses the Simplified Psoriasis Index which is available in English, French, Spanish and Thai. This tool was developed to enable health care professionals or patients to make regular assessments of psoriasis severity and its impact on wellbeing. The SPI is available in two complementary versions, one for use by health care professionals (proSPI) and one for self-assessment by psoriasis patients (saSPI)
Since the relaunch we have received positive feedback from our stakeholders and we would like to thank the team at Swiss4ward for their professionalism and efficiency. Please do visit the new site and let us know what you think: www.globalpsoriasisatlas.org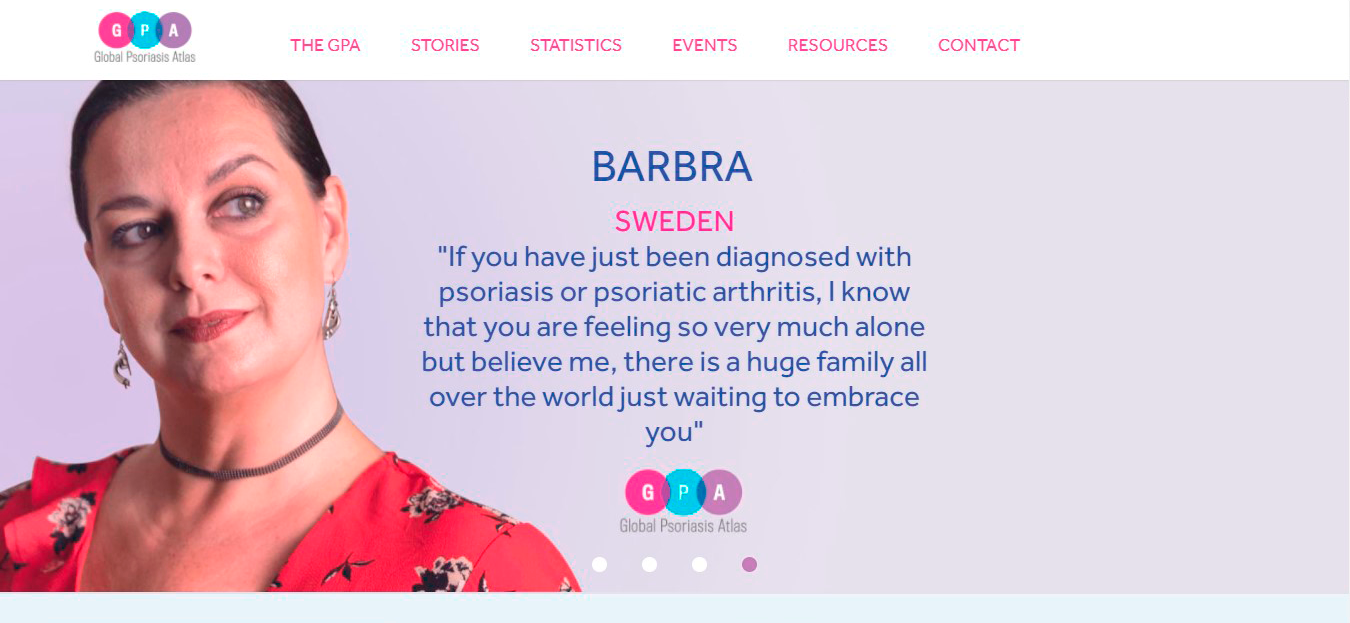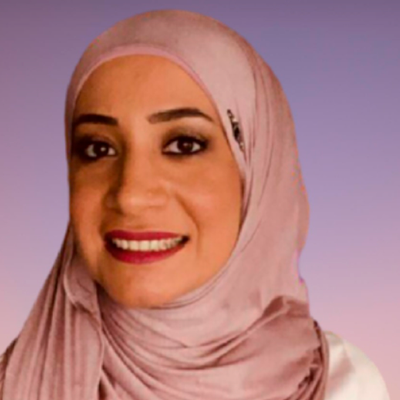 GPA PhD student, Maha Abo-Tabik's research letter "Development of clinical diagnostic criteria for chronic plaque psoriasis: an international e-Delphi study" was recently published in the British Journal of Dermatology. Congratulations to Maha on the recognition of this novel and important work! You can read the research letter here:

https://onlinelibrary.wiley.com/doi/10.1111/bjd.20096#.YGhMU2tMMPM.twitter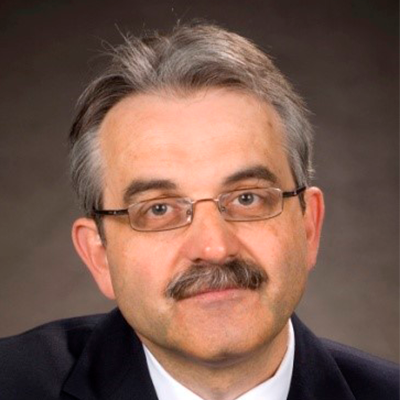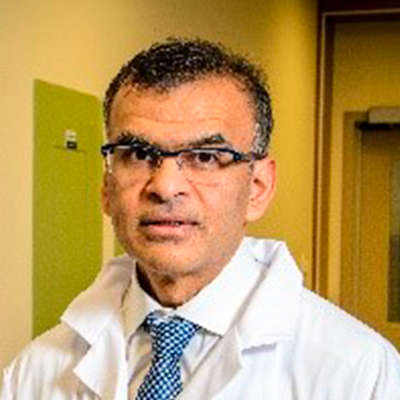 The GPA research team are planning an epidemiological research collaboration with Professor Wayne Gulliver and Professor Proton Rahman, a dermatologist and rheumatologist respectively, from St John's, Newfoundland. Newfoundland has an interesting population with a cohort of approximately 15,000 psoriasis patients, indicating a prevalence of psoriasis greater than 3%. They have a rich dataset dating back 20 years with well documented psoriasis cases from Professor Gulliver's practice. Potential study areas include epidemiology, comorbidities and economic impact. The GPA research team will advise on the analytical framework for the study.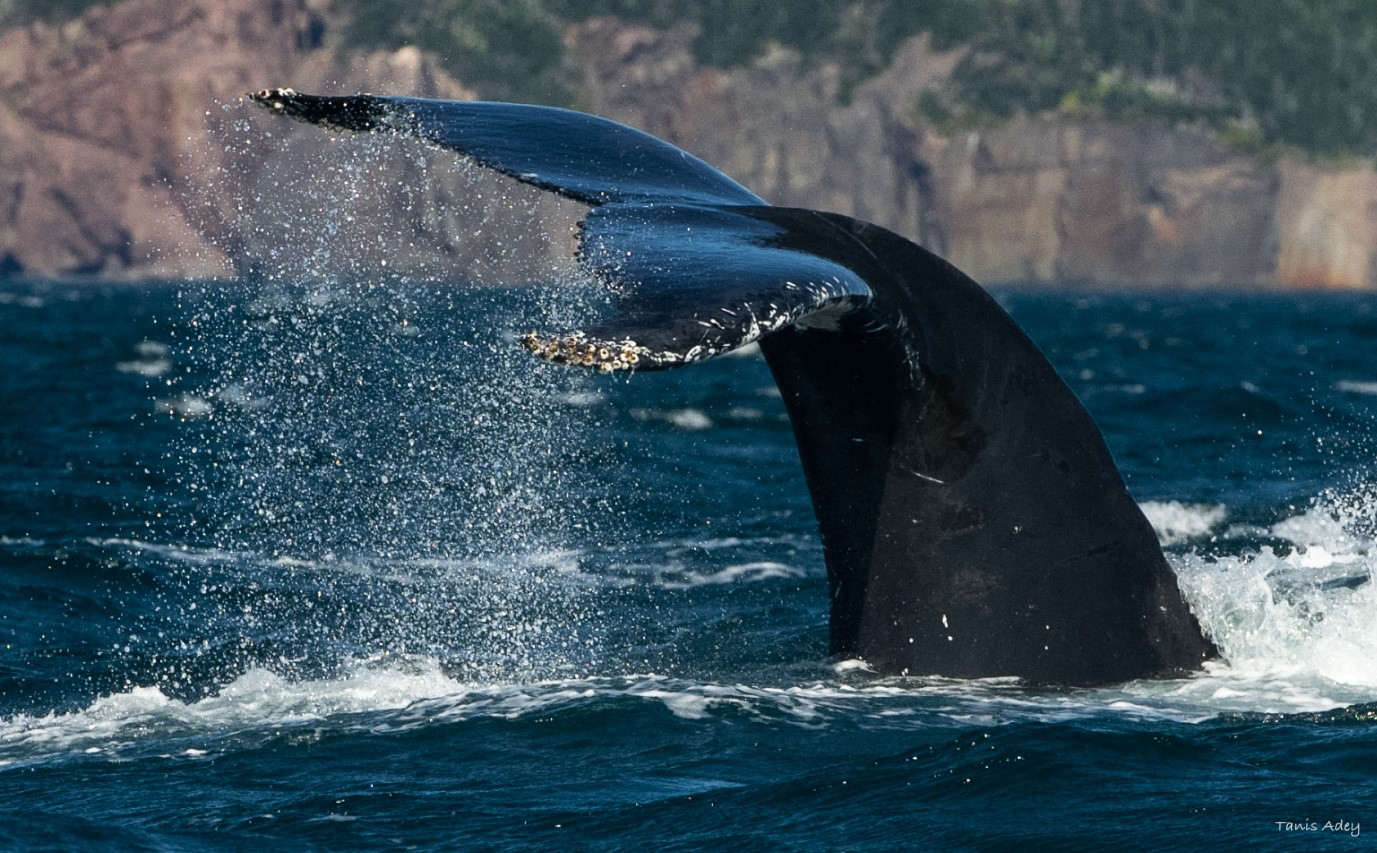 Photograph taken by Tanis Adey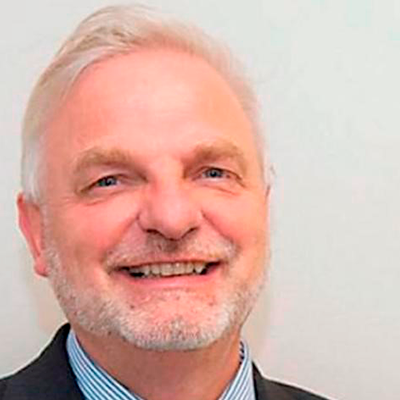 Professor Martin Steinhoff
Working in collaboration with Professor Martin Steinhoff, the GPA research team plans to assist, in the first instance, with a validation study of the data obtained since 2015. Qatar has a diverse population of approximately 3 million people and very good records on the epidemiology of psoriasis. The GPA research team will advise on a cohort study of incidence and prevalence linking to the ongoing multimorbidity research currently underway at the University of Manchester.
PsoProtect & PsoProtectMe
PsoProtect is a registry for healthcare professionals to report cases of COVID-19 in psoriasis patients. So far, 1029 cases have been reported and, out of these cases, 15% were hospitalised and 93% made a full recovery. PsoProtect's publication in the British Journal of Dermatology found that greater risk‐mitigating behaviour among people with immune‐mediated inflammatory diseases receiving targeted therapies may contribute to the reported lower risk of adverse COVID‐19 outcomes. Explore the data here: https://psoprotect.org/current-data/

PsoProtectMe is a registry for people with psoriasis to report how they have been affected by the pandemic, whether they've had COVID-19 or not. So far, 4068 participants have completed the survey and 9% of participants had been diagnosed with COVID-19. 1527 participants felt that their psoriasis had worsened during the pandemic, 1499 felt that it had stayed the same and 271 felt that it had improved. Explore the data here: https://psoprotectme.org/current-data/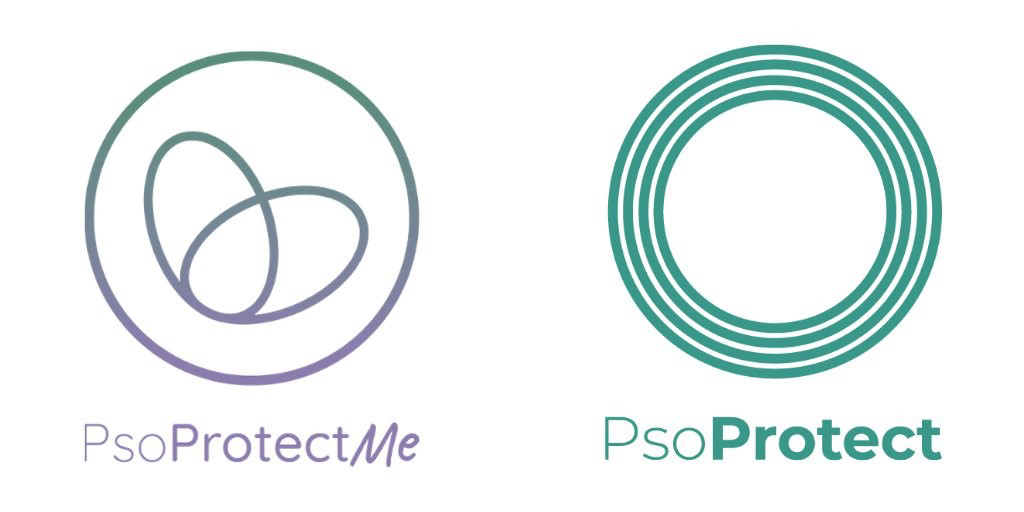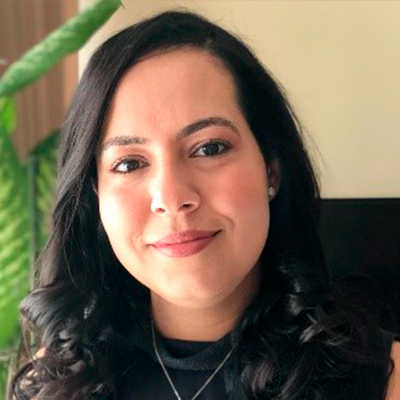 The GPA team would like to give a special thank you to Dr Ireny Iskandar for her hard work and dedication during her time on the team. She co-authored the largest ever systematic review on the prevalence of psoriasis and published her own systematic review examining changes over time and variation in the incidence and prevalence of psoriasis by age and gender in the British Journal of Dermatology. Ireny secured a promotion at The University of Manchester last year and we wish her every success in her new role.
IFPA's 6th World Psoriasis and Psoriatic Arthritis Conference
Professor Griffiths is delighted to have been invited to speak, in his capacity as Director of the GPA, during the opening session of the complementary programme for the 6th World Psoriasis and Psoriatic Arthritis Conference on the 30th June 2021. Professor Darren Ashcroft, GPA Research Director, will also deliver a lecture on GPA research updates.

Register for the conference here: Registration | WPPAC 2021.

We look forward to seeing you all there!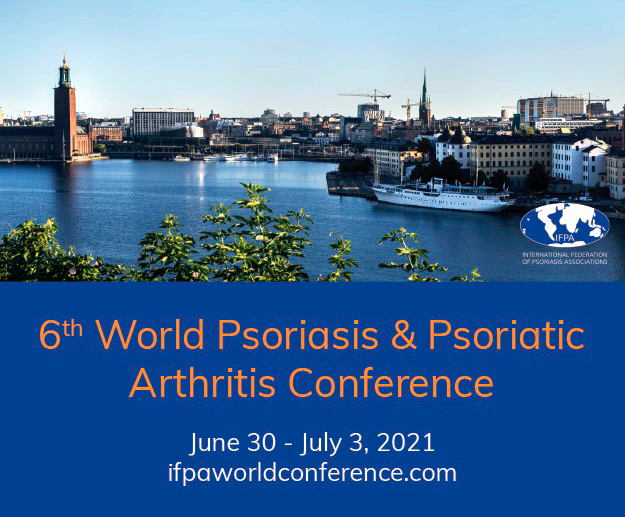 GPA Board of Governors Meeting
Wednesday 5th May @ 16.00-17.30
GPA Funders' Briefing
Wednesday 26th May @ 16.00-17.00
IFPA's 6th World Psoriasis and Psoriatic Arthritis Conference
30th June – 3rd July